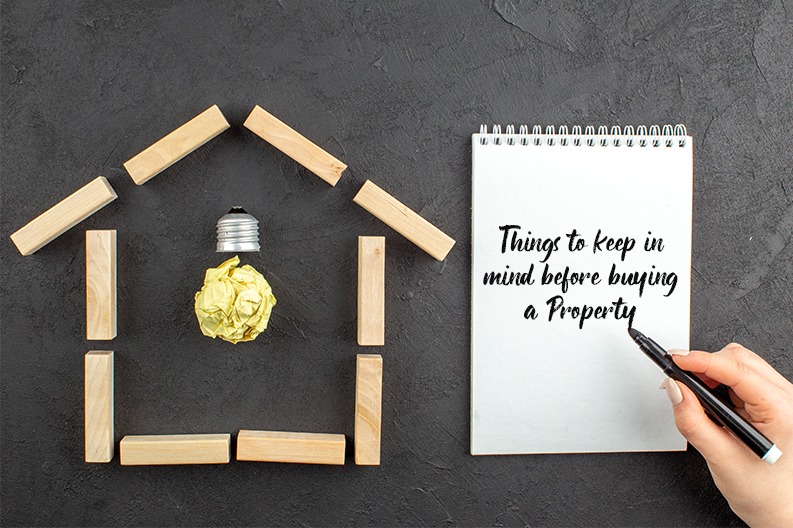 The real estate market is one of the best investment places because it grows day by day. People switch their prime location due to their jobs or businesses, so they make sure that they have their own homes. Location is one of the prime key considerations for a home. There are other factors that play an important role in investing in real estate.
Have a look at the following factors that will help you to make a decision:
1. Property location
Why it's important
Location is one of the most important factors in real estate and also a most important factor of profitability in real estate investing. Green space, the distance from the market, transport facilities, and amenities also play an important role in property valuations.
What to look for
When considering a property location, it is important to take a long-term view of how the area is expected to develop over the investment period. 
Example: A peaceful land may devalue your property when a noisy or polluted industrial unit is established in the future. Analyze the ownership and intended use of the immediate area before investing.
Another way to collect information about the property is to contact the zoning and urban planning department. 
2. Valuation of the Property
It is the process of determining the property's current value to sell or buy a property. 
Why it's important
It is important for financing at the time of purchase, listing price, insurance, and taxation – they all depend on real estate valuation.
Methods of Property Valuation
Pricing a real estate property is called a property valuation. It is the process in which the economic value of an investment is determined, which often seeks to determine the fair market value of a real estate property. We can measure the property value by the following method:
Sales Comparison:

Compare your property with another characteristic property. This approach is used for old and new houses.

Cost Approach: Cost of New Construction = Original Cost of Land and Construction−Depreciation
Income approach: Based on expected cash inflows – suitable for rentals
2. Investment purpose
It means the purpose of the property – you use it for yourself, buy it for rent, and resell it.
What to look for
Clear the purpose in your mind before buying the property.
For self-use:

When buying a property for self-use, pay attention to amenities and other facilities, areas, and nearby malls, as well as public transportation options.

For Lease:

This kind of offer generates long-life income. These kinds of investments are only good for commercial and storage houses

Buy and sell (Short-term): It is a quick and small term investment. Customer investment until real estate didn't get the boom. The profit on this property is very close to the actual amount.
Buy and sell (Long-term):

This kind of investment in real estate is generally used after retirement. It is probably used for self.
4. Expected cash flows and profit Opportunities
As we know investment in property is a wise decision but increases our expenditure.
Cash flow = Income – Expenditure
It means how much money you save in a month.
What to Look For
Expected cash flow from the rental property.

Expected property value in the future.

Expected benefits while re-selling include renovation costs.

Tax benefits
5. Be Careful with Leverage
Loans are convenient but they may come at a big cost. You invest today but the cost of the interest is divided over many years. So plan wisely how to handle the EMI in the future and maintain a backup of some amount for any emergency. 
What to look for
Research, Research, and Research and Decide on the type of mortgage loan that fits your situation.

Carefully read about terms and conditions and clearly discuss with the loan provider about T&C and others.
6. New Construction vs. Existing Property
Why it is important
Before investing, prepare yourself if you want to invest in a new or old property. Definitely, new construction offers high prices with modern amenities. New construction brings high risks such as delays in Shifting, Increased costs, and even Unknown neighbors. 
Existing properties offer convenience, faster access, established improvements, and in many cases, lower costs. No waiting period.
What to Look For
Here are some points to focus on before making a decision.
Collect reviews of real estate companies. You can check the online reviews or get reviews from the neighbor's property/nearest residence.

Consider monthly maintenance costs, outstanding dues, and taxes. Costs such as these can severely impact your cash flow.

Quality check of used items such as furniture, fixtures, and equipment.
7. Your Credit History
Why it's important
Credit history is a record of how a person has handled money and debt, including credit card accounts and other loans. 
Your credit score affects the ability of the quality of loans and also impacts the terms and conditions. Higher credit means higher chances of availing of loans and better terms. 
What to look for
If your credit score is 650-749, it means your credit score is good. Above 750 means Excellent. To improve your credit history you can follow the following steps:
Pay your bills on time. Set up an auto debit option for the inconvenience.

Pay all your debt on time.

Don't close your non-used credit cards. It will help you pay your bills on time with other cards.

Limit requests for new credit especially hard checks.

Review your credit report timely and dispute any inaccuracies.
8. Update With Real estate marketing Trends
Why it's important
Real estate investment is another kind of investment. It is good to buy a property at a low price and sell it at high prices. In order to reduce your financing costs, you should pay attention to mortgage rates. 
What to look for
Keep up with trends and statistics for:
Property prices

Property sales

New Construction

Interest rates
Note: Always verify your credit score to get the best mortgage rates.
9. Financing Options
Funds are the most important thing in real estate investing. The down payment on the property will be paid off with savings. So the remaining amount will be paid off through financing options. Before investing, always get information from the real estate builder and the financing facility.
The bottom line
An investor who invests in real estate can expect significant returns. Investments in real estate can also provide steady cash flow, substantial appreciation, tax advantages, and competitive risk-adjusted returns.
Divine Group is one of the leading real estate builders and developers in Kharar that offers residential ready-to-move property with the latest amenities. They have an in-house team who can guide you regarding your investment.
Related Posts