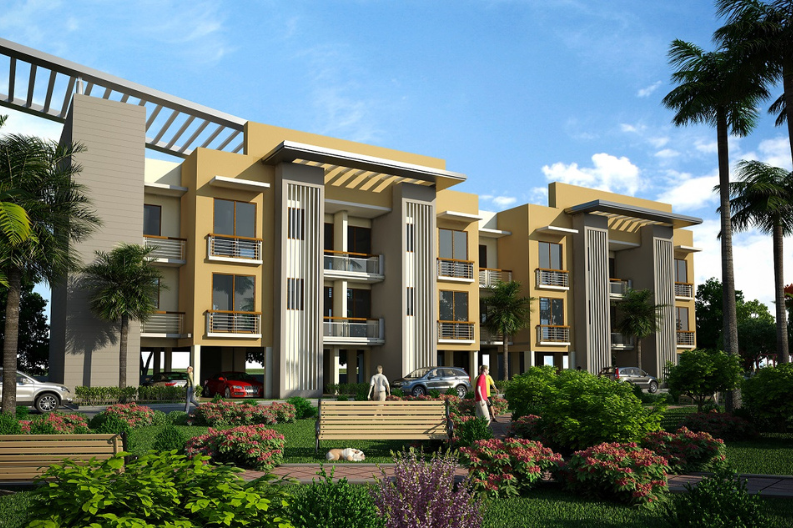 Nestled in the Sahibzada Ajit Singh Nagar district of Punjab, India is Kharar – a town that has managed to retain its charm while keeping pace with modern-day conveniences. Kharar is becoming more and more well-known as a sought-after place to live in recent years. Here are some reasons Kharar might be the ideal relocation for you if you're thinking about making a shift.
1) Prime Location:
Kharar is in a prime location, with the thriving metropolises of Chandigarh and Mohali on either side. The outcome? The advantage of living close to metropolitan conveniences but still enjoying a tranquil town lifestyle is enjoyed by the residents. The excellent accessibility, provided by well-kept roads, is an extra Benefit.
2) Affordable Housing:
Properties in Kharar are available for far less money than those in major cities, where real estate prices are rapidly rising. There are many alternatives, from apartments to standalone homes, all within your budget, whether you want to invest or buy a property for the first time. 
3) Modern Amenities:
Between its traditional norms and modern amenities, Kharar strikes a pleasant equilibrium. This town offers a diverse range of attractions, from retail centres and movie theatres to local markets vibrating with Punjabi culture.
4) Educational Institutes:
With so many well-known educational institutions, Kharar is a great area for students. Whether you are seeking schools for your children or pursuing higher education, you won't be disappointed with the options available.
Nearest Educational Schools and Institutes
J.C Public School

Honey Dew Public School

Growwell School

Khalsa Senior Secondary School

Rayat Bahra University

Doaba Group Of Colleges

Government Polytechnic College Khunimajara

Chandigarh University

Chandigarh Group of Colleges (CGC) – Landran
Mind Tree School, Kharar, Greater Mohali
Gillco International School
5) A Natural Retreat:
Kharar's scenic beauty is one of its main attractions. Surrounded by lush green fields, the town provides a refreshing contrast to the concrete jungles of big cities. The fresh air, tranquil surroundings, and slower pace of life are soul-saving.
6) A Land of Opportunities:
Kharar is expected to have tremendous expansion in the upcoming years due to the rapid development occurring in and around the region. Purchasing real estate here could result in significant financial gains in future. The town's growth potential is being further enhanced by the attraction of commercial establishments in addition to residential initiatives.
7) Rich Cultural Tapestry:
With its rich Punjabi cultural heritage, Kharar provides a lively cultural experience. Living here is actually enriching because of the festivals, local happenings, and general kindness of the community. Traditions and modernity live side by side in this place.
8) Safety and Community Living:
Kharar is known for its tight-knit community. There is a strong sense of belonging, which is by nature safer. Newcomers find it simpler to settle in and feel at home because the people are renowned for their warmth. 
9) Access to Quality Healthcare:
Many new clinics and hospitals have opened in Kharar in the last few years. With a mix of both speciality and multi-speciality healthcare centres, residents have easy access to quality medical care whenever needed.
Best and Nearest Multi-Speciality Hospitals in Kharar
Amcare Hospital

Max Super Speciality Hospital

Fortis Hospital

PGI

Civil Hospital

Sohana Hospital

IVY Hospital
10) Future Prospects:
The evolution of Kharar is not accidental. With upcoming development projects from the public and private sectors, the town should continue to grow in the years to come.

Living in Kharar is not just about finding a best house; it's about building a life. It offers a comprehensive living experience with its blend of contemporary conveniences, cultural diversity, and scenic beauty. Kharar offers something for everyone, including families, students, and young professionals. If you're thinking about moving, Kharar might be the refuge you need.
Related Posts