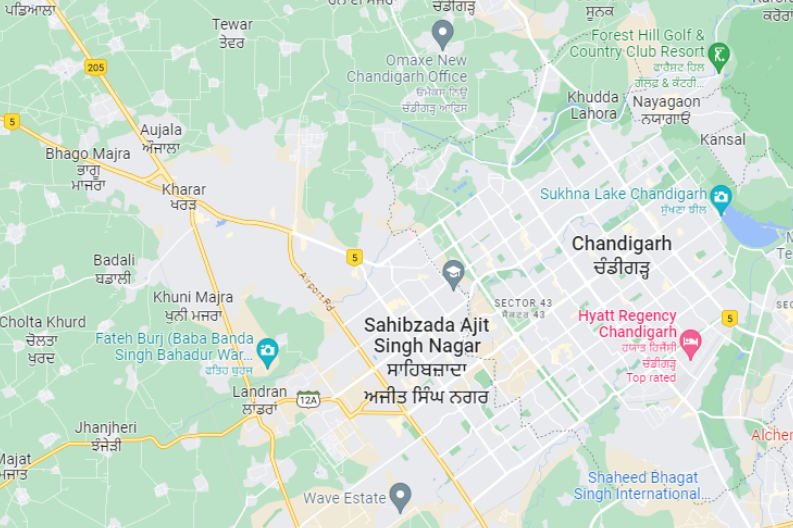 Kharar, a town in the Mohali district of Punjab, has gained popularity as a residential destination in recent years. If you're considering making Kharar your home, here are some key points to consider when evaluating its suitability as a place to live:
1. Location and Connectivity:
Kharar's strategic location offers proximity to Mohali and Chandigarh, which are known for their economic opportunities.
Excellent road connectivity, with upcoming expressway projects, ensures easy access to major urban centers.
2. Economic Growth:
The town has witnessed significant economic growth, driven by the presence of educational institutions, hospitals, and commercial centers.
Emerging job opportunities in various sectors make Kharar an attractive choice for professionals and entrepreneurs.
3. Affordability:
Compared to neighboring cities like Chandigarh and Mohali, Kharar offers more affordable housing options.
A lower cost of living and a range of property types cater to various budgets.
4. Rental Income Potential:
The influx of students and professionals in the area creates a demand for rental properties, making it a lucrative option for investors.
Rental income can contribute to the property's overall return on investment.
5. Infrastructure and Amenities:
Kharar has seen significant improvements in infrastructure, including better roads, sanitation, and public transport facilities.
Basic necessities like schools, hospitals, shopping centers, and entertainment options are readily available.
6. Educational Institutions:
Kharar is home to several schools and colleges, making it an ideal choice for families with children.
Proximity to renowned educational institutions in Mohali and Chandigarh further enhances its appeal.
Nearby Schools
Ryan International School
Oakridge International School
Maxim Merry School
Indus Public School
Rising Sun Public School
Manav Public School
Nearby Colleges
Rayat Bahra University, Sahauran
Chandigarh University, Gharuan
Chandigarh Group of Colleges, Landran and Jhanjheri
Doaba Group of Colleges, Saharan
Guru Gobind Singh College of Modern Technology, Khanpur
Shaheed Udham Singh College of Engineering & Technology, Tangori
Government Polytechnic College, Khunimajra
7. Healthcare Facilities:
The town boasts a growing number of healthcare facilities, ensuring access to quality medical services.
Nearby hospitals and clinics offer a sense of security for residents.
Nearby Hospitals
Kharar has Punjab's only State Chemical Testing Laboratory which can perform viscera assessment and a Forensic Laboratory, supportive of expedient equity in lawful cases. Kharar has its own administration clinic too. It is situated at the north end of the city.
Civil Hospitals
UPHC Mundi Kharar, Urban Primary Health Centre, Near Pal Diary
Forties Hospitals
PGI, Hospitals, Chandigarh
Sohana Hospitals
Max Hospitals
8. Cultural and Recreational Activities:
Kharar offers a variety of cultural and recreational activities, from local festivals to sports events.
The town's growing community spirit provides opportunities for social engagement.
9. Safety and Security:
Kharar is known for its relatively low crime rates, providing a safe living environment for residents.
Police presence and community policing initiatives contribute to overall security.
Real Estate Market:
The real estate market in Kharar is diverse, offering options ranging from apartments to independent houses.
Property values have been appreciating, making it a potential investment opportunity.
In conclusion, Kharar offers a combination of factors that make it a good place to live in, including its strategic location, economic growth, affordability, rental income potential, improving infrastructure, and access to educational and healthcare facilities. While it may not have the same level of urban amenities as Chandigarh or Mohali, Kharar's charm lies in its affordability and community-centric lifestyle. It's important to assess your specific needs and priorities before making the decision to call Kharar home, but for many, it's a promising and welcoming place to live.
Related Posts